Plant Forms
Water-colour pencil drawing, 38 x 28 (58 x 49)
Price framed £500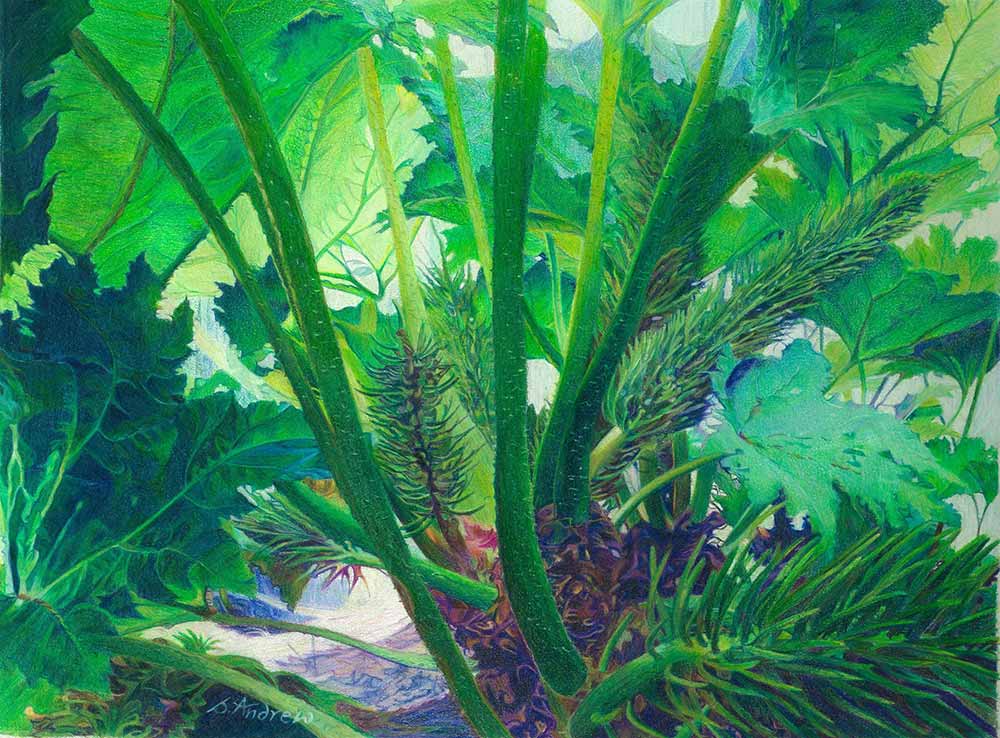 Leaf Study
Water-colour pencil drawing, 40 x 28 (60 x 49)
Price framed £500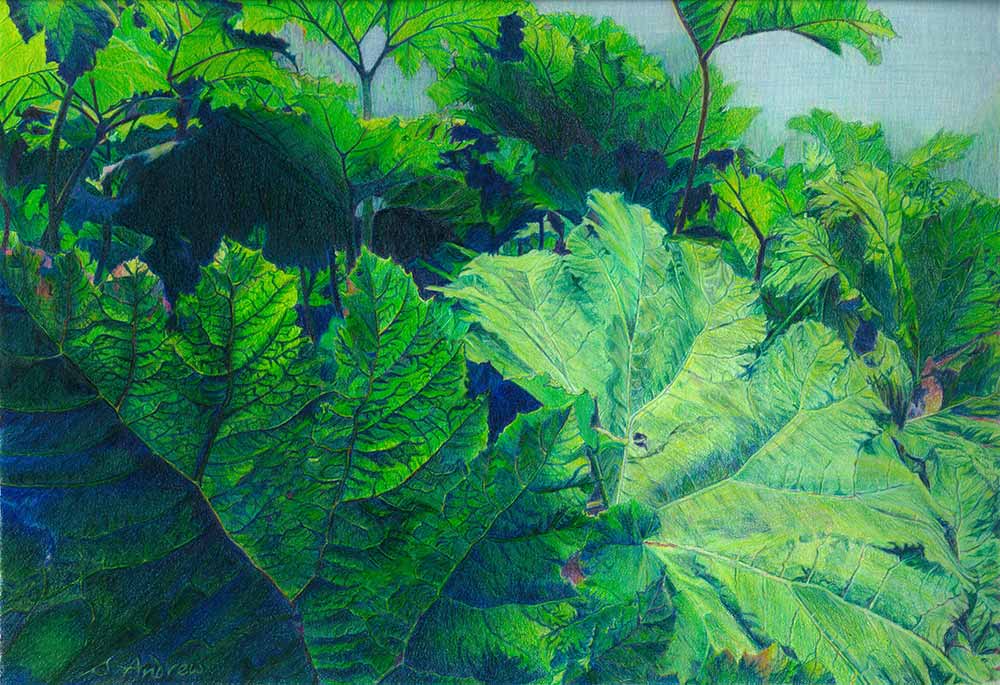 New Mills Landscape
pen and ink, 18.5 x 19.5 cm
Price unframed £150
This landscape drawing depicts a scene near New Mills in Derbyshire, on the edge of the Peak District. The remote farmhouse, dramatic sky and patterning of the drystone walls are typical of the area.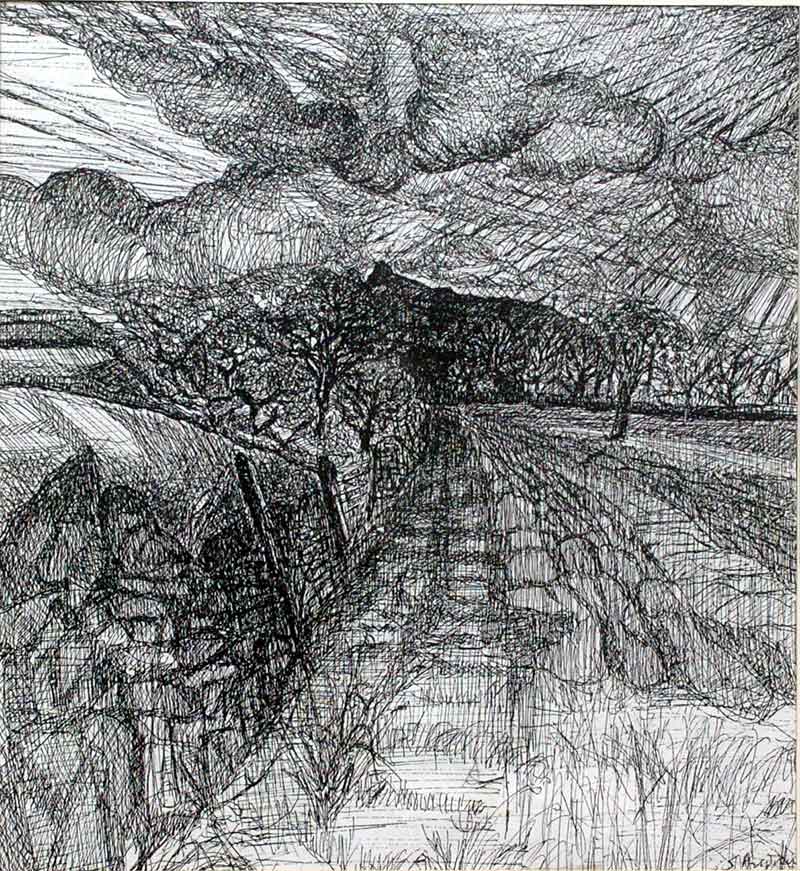 Swedish Harbour Scene
not for sale
This limited-edition etching of a Swedish harbour scene depicts the dramatic shapes and reflections in what is nevertheless utterly tranquil. It has been exhibited at the Mall Galleries, London, with the Royal Society of Marine Artists.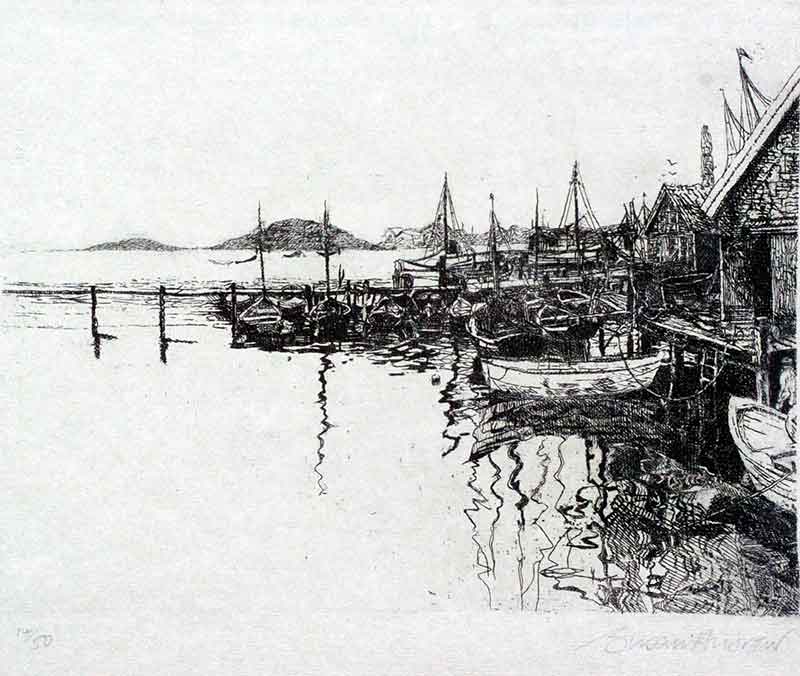 Ejdern
gouache, 16.5 x 26.5 cm (32 x 42 cm)
Price framed £450
This gouache painting depicts a Swedish fishing boat, Ejdern, in harbour.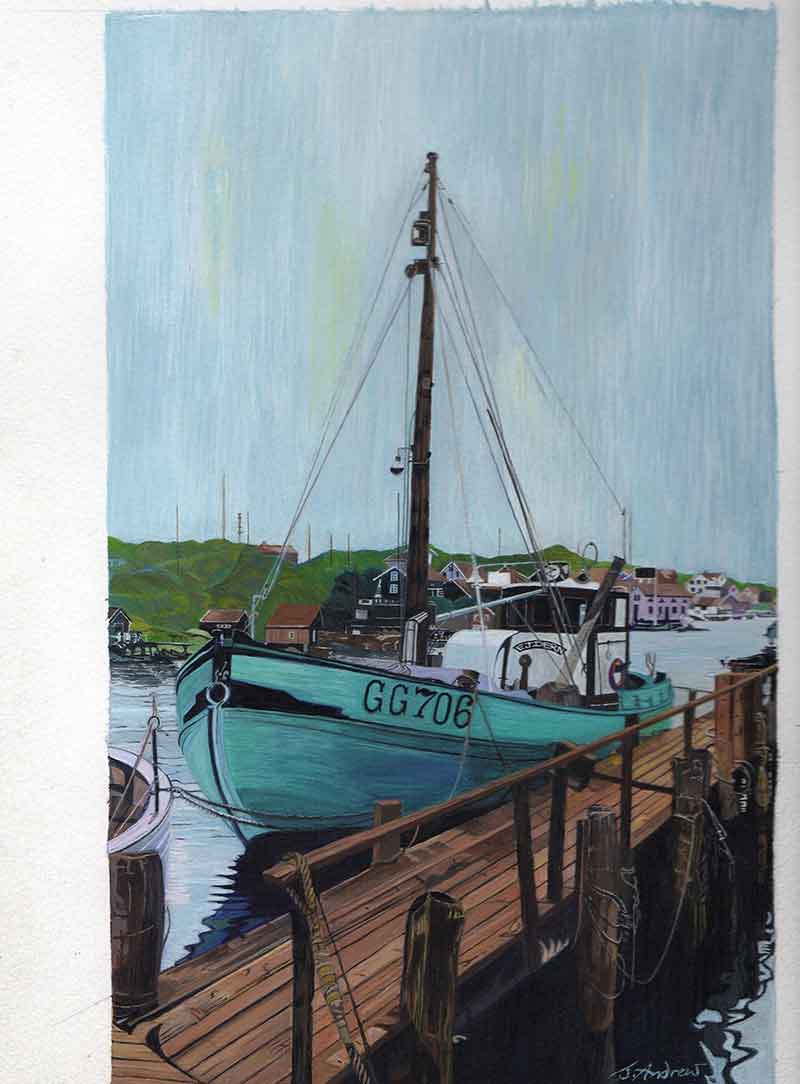 Goyt Valley
pen and ink drawing, 29.0 x 30.5 cm
Price unframed £150
This pen-and-ink drawing depicts the Goyt Valley in the Peak District.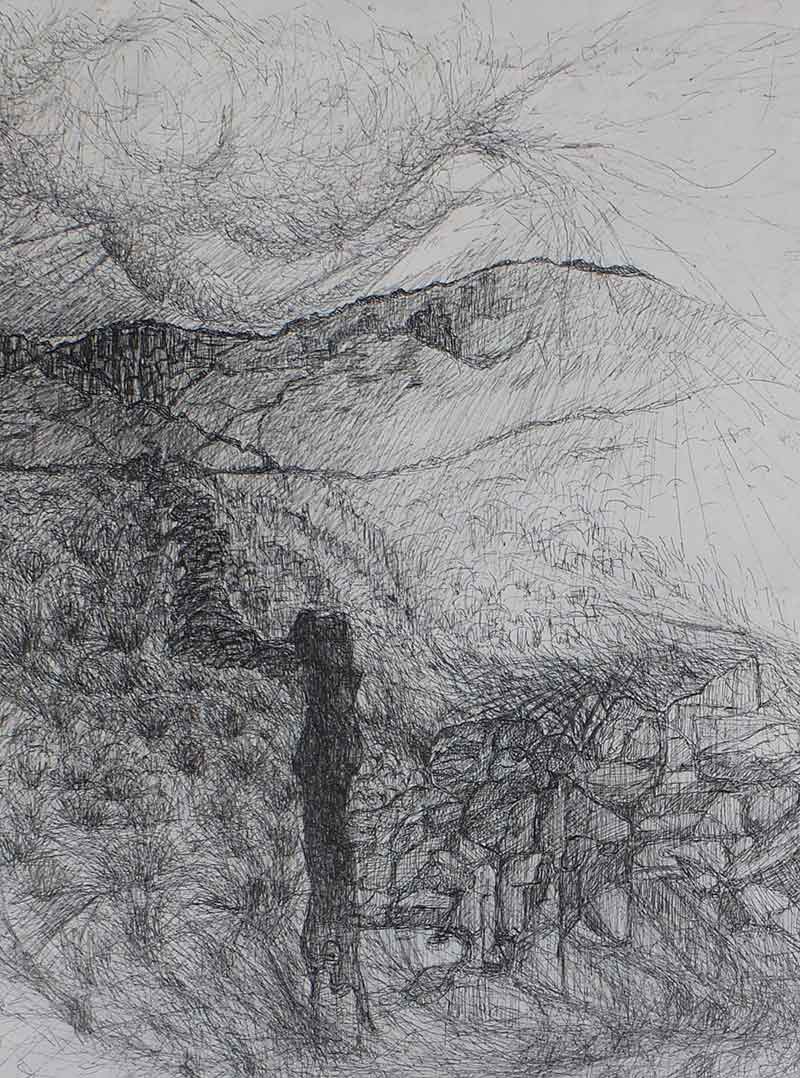 Whitby Harbour, November
gouache, 40 x 25 (57 x 42)
£850
This gouache painting captures a fishing boat returning from a turbulent November sea to the security of Whitby harbour.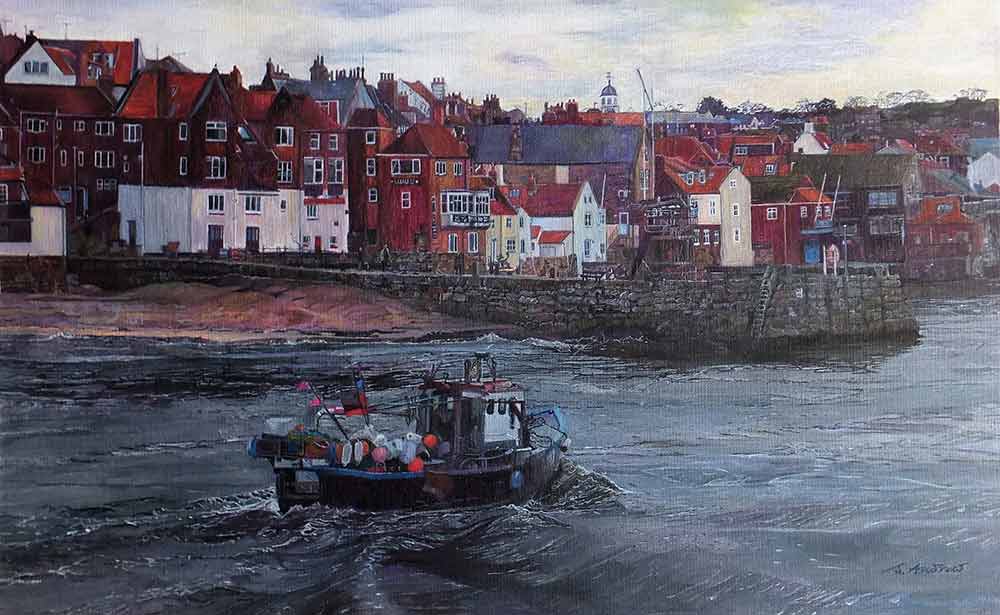 Ship Shapes
coloured pencil drawing, 18 x 35 (33 x 50)
£500
In the coloured pencil drawing, Ship Shapes, Sue was interested in the surreal forms and shadows created by artificial light on a ship's superstructure at night time.